Achieve a more profitable commercial portfolio by making smarter deals
Help your relationship managers understand the impact of every decision.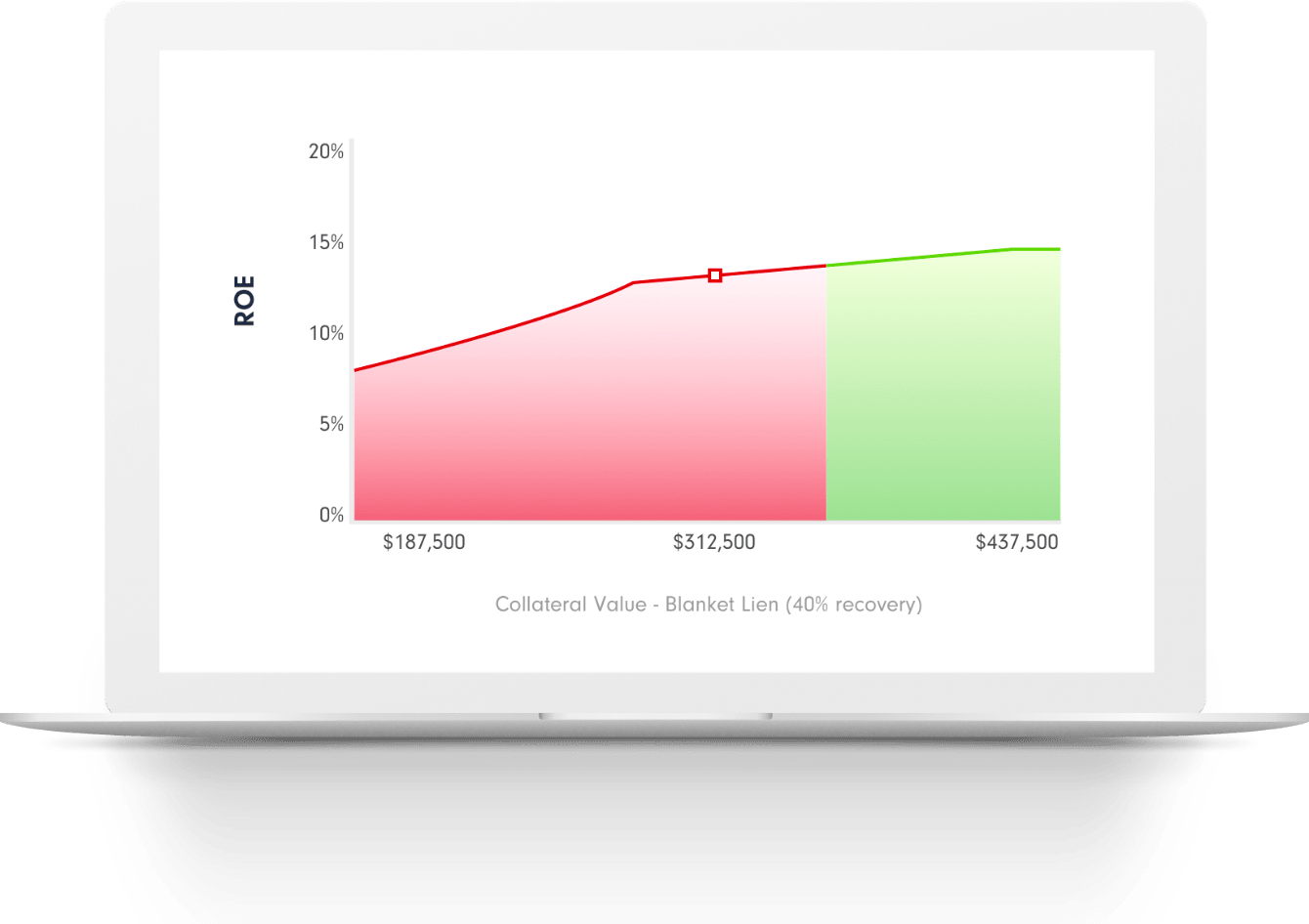 Structure deals that please you and your account holders.
By integrating PrecisionLender™ into your existing systems, you'll be able to quickly take action with the support of enormous amounts of data. Andi®, your data-savvy AI assistant, offers recommendations during the pricing process that help you structure more profitable deals.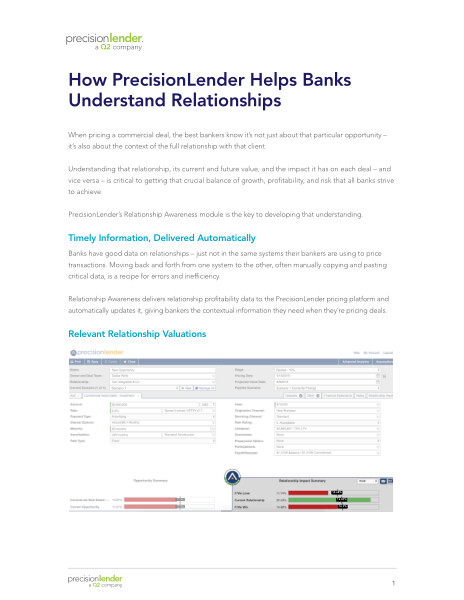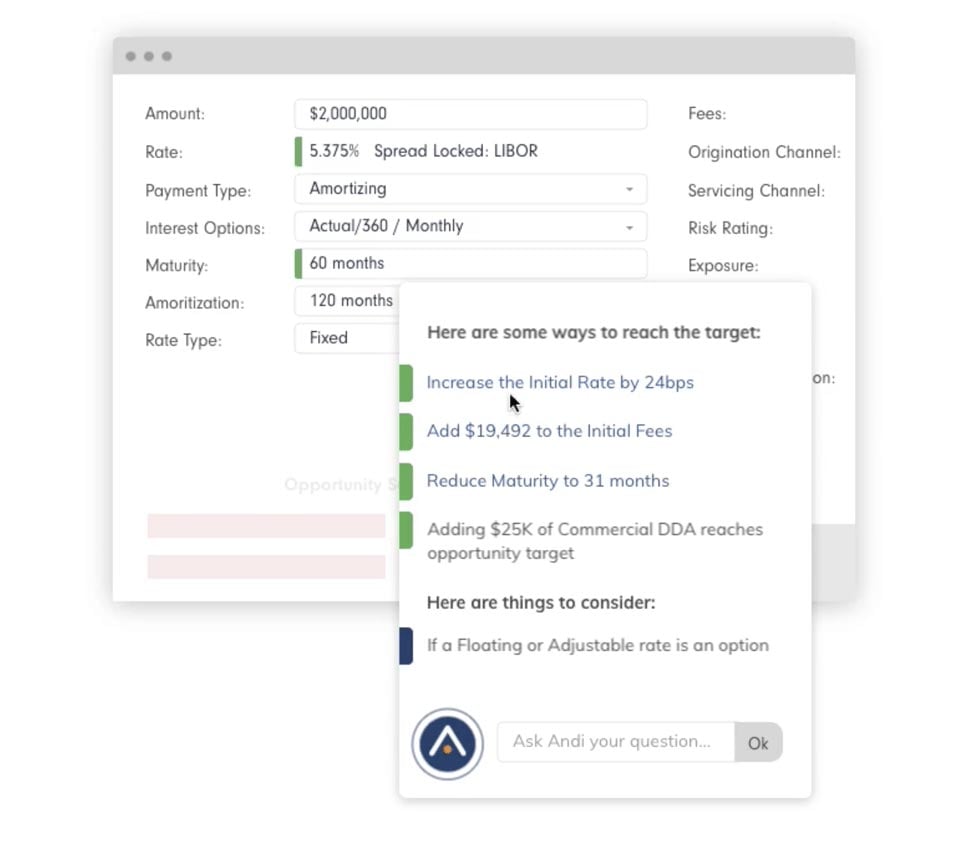 INCREASE PROFITABILITY WITH BETTER DEALS
Never second-guess the terms of a deal again. PrecisionLender bases its recommendations on specific clients, industries, loan histories, and many other factors.
GREATER EFFICIENCY AND LESS TEDIUM
No more convoluted spreadsheets, expensive process delays, and double-checking every little detail. Let Andi handle these at breakneck speeds.
BUILD STRONGER RELATIONSHIPS
With less routine work and a thorough understanding of each relationship, you can give the right amount of attention to your account holders.
HOW IT WORKS
Automatic data gathering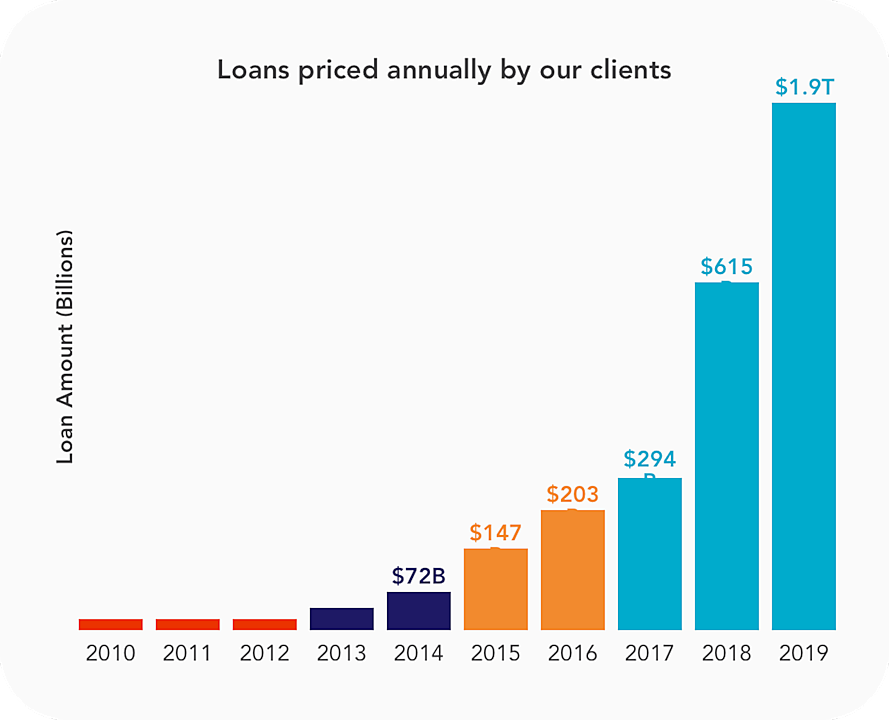 Nowadays, there's no time for hours of data entry and processing. Andi accesses credits, loans, and deposits from your core system to present multiple pricing options.
Multidimensional deal structuring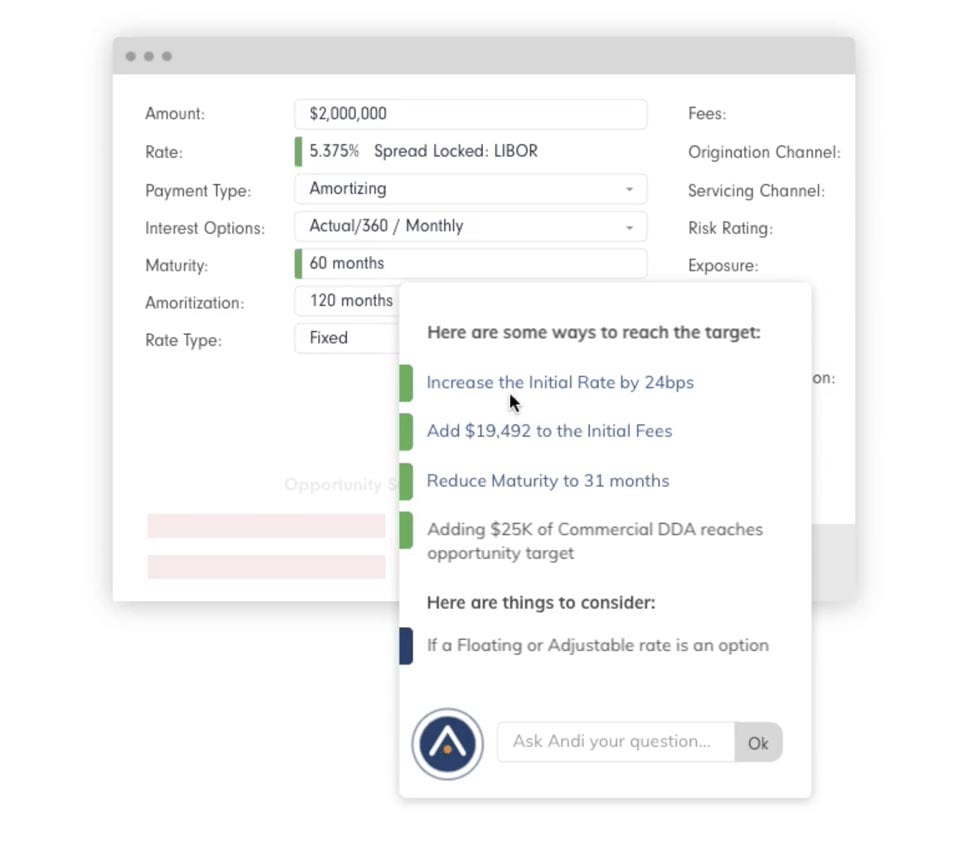 Competing on rate and term alone is a loser's game. Our system considers amortization, non-credit products, collateral, and other factors to give you a powerful competitive edge.
Instant impact analysis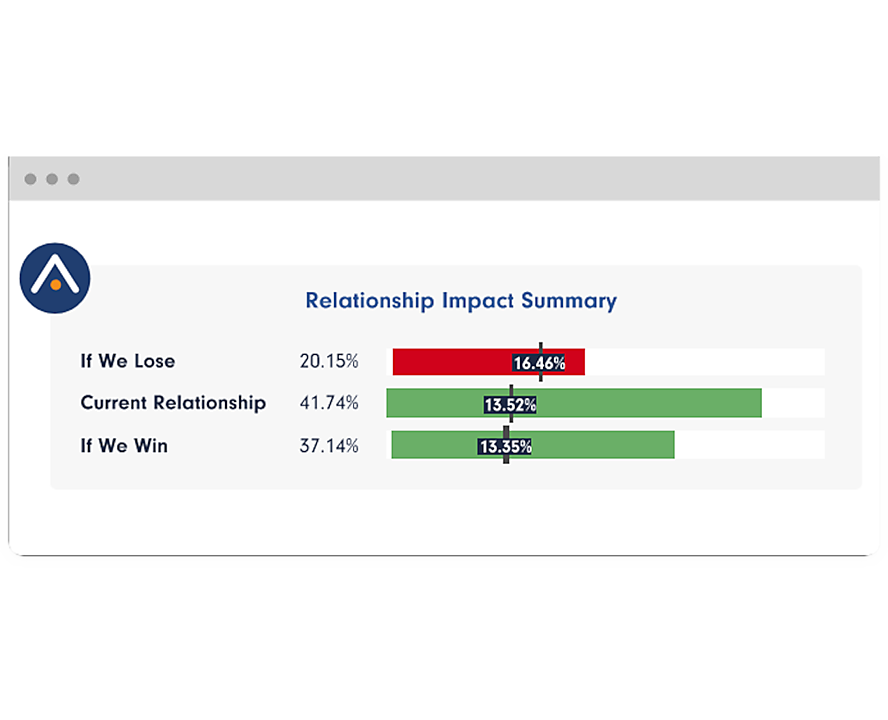 Review a suite of options and the relationship impacts of winning or losing a deal.